Melodic wordsmith: Mani Manjot's journey as a multi-lingual songwriter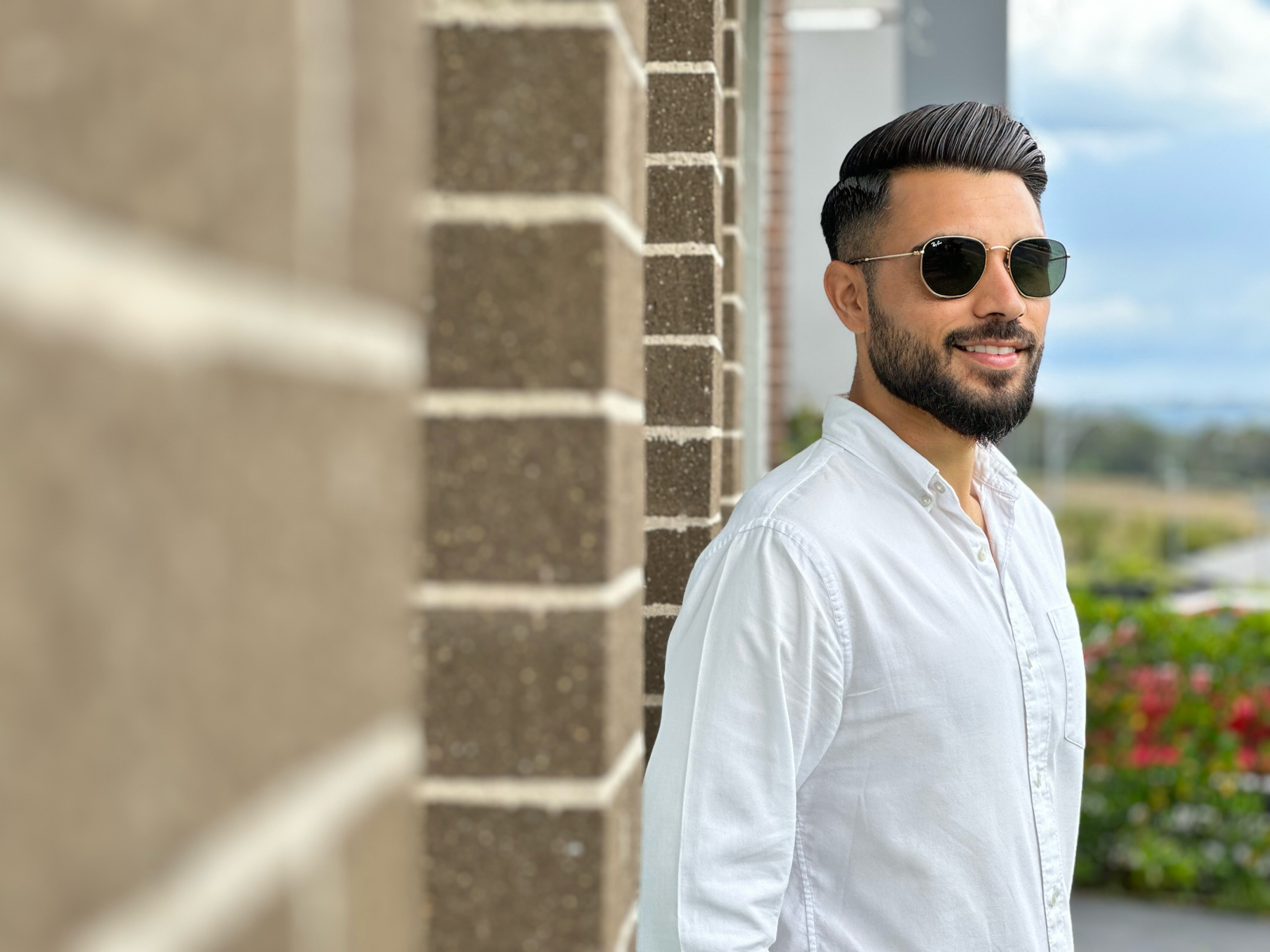 Mani Manjot is a talented songwriter from Sydney, Australia who writes in three different languages including Punjabi, Hindi, and Urdu. With the increasing demand for his music in the Indian/Pakistani music industry, Mani has received recognition for his work and is set to release a new song with the famous singer, Rahat Fateh Ali Khan. With over 8,992 followers on Instagram, Mani is determined to increase his social media presence and spread his love for music to the world.
Mani Manjot, a 35-year-old songwriter from Sydney, Australia, is making waves in the Indian and Pakistani music industry with his exceptional talent for crafting lyrics in Punjabi, Hindi, and Urdu. Through his songs, Mani channels his emotions, thoughts, and observations into powerful and moving pieces that have captured the hearts of listeners all over the world.
Mani's journey as a songwriter started as a way of self-expression and therapy, but it quickly grew into a passion that has earned him recognition and a growing following. His lyrical prowess has already been showcased in several popular songs, such as "Humdum Hamnava" and "Ang Sang," which have collectively amassed over three million views on YouTube.
With a growing fanbase and increasing demand for his work, Mani's next release promises to be even more impactful. He has teamed up with none other than the world-renowned singer Rahat Fateh Ali Khan to create a song that is set to release in the coming months. The anticipation for this collaboration is high, and fans are eager to hear the musical magic that Mani and Rahat Fateh Ali Khan will create together.
Mani's talents have not gone unnoticed, as evidenced by his 8,992 followers on Instagram. Despite this, he remains humble and focused on his craft, constantly seeking to improve and spread his art to a wider audience. He has set a goal for himself to increase his social media engagement and gain verification on Instagram, a recognition of the impact he is making in the music industry.
Mani's love for music and songwriting runs deep, and he has made it his mission to share that passion with the world. Through his music, he hopes to touch the lives of people and bring joy and solace to those who need it. For Mani, songwriting is not just a career, but a calling that he approaches with dedication and passion. Manjot has crafted songs that resonate with audiences on a personal and emotional level. His lyrics, which channel his thoughts and feelings, as well as those of the people and world around him, have earned millions of views on YouTube.
In conclusion, Mani Manjot is a rising star in the music world, and his impact on the Indian and Pakistani music scene is already being felt. With his exceptional lyrical abilities and passion for his craft, there is no doubt that Mani will continue to create meaningful and impactful music that will captivate audiences for years to come. Mani Manjot's passion for music and commitment to his craft is evident in his work, and it's no wonder that his demand is increasing in the Indian and Pakistani music industry. With the release of his next song, sung by a world-famous singer, Manjot is sure to make an even bigger impact in the world of music.
Media Contact
Company Name: HYPE PR
Email: Send Email
Country: United States
Website: www.hypekoolar.com