Christopher James Masiello's "Change – Short and Simple" is selected for Mariel Hemingway's Book Club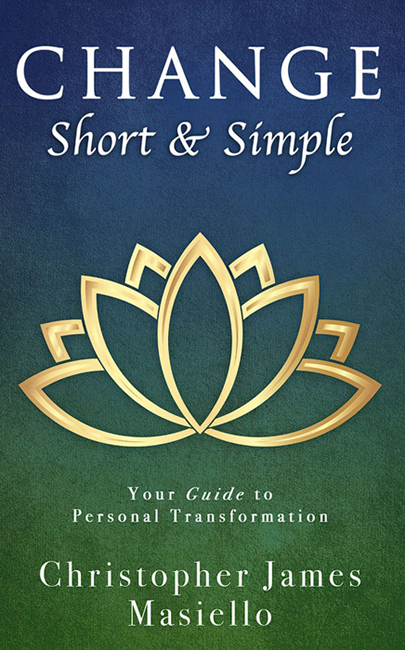 Empowering self-help book "Change – Short and Simple" by Christopher James Masiello has been selected for Mariel Hemingway's Book Club, a curated collection of excellent fiction and nonfiction that spans styles and genres. "Change – Short and Simple," the latest addition to the collection, is an insightful approach to changing thinking patterns and creating positive change.
With practical guidance for navigating uncertainty, science-driven information about how change causes fear, and action steps for retraining the brain for lasting personal growth, Masiello provides a series of exercises for self-discovery and achievable change.
Mariel Hemingway, Oscar nominated actress, bestselling author, and granddaughter of the legendary Ernest Hemingway, says that "Chris Masiello's book is an invaluable resource for entrepreneurs (and everyone) to find solace in the twists and turns that happen in business. When you can see all that occurs on our journey (work and otherwise) as an opportunity, you find yourself grounded in the unfolding of success. Chris offers this wisdom in a simple and doable way."
This excellent, transformative book is available at retailers worldwide, including Amazon and Barnes and Noble. Learn more about "Change – Short and Simple" and Mariel Hemingway's Book Club here: https://mindstirmedia.com/mariel-hemingway-book-club/
About MindStir Media:
MindStir Media LLC is an award-winning book publisher. To learn more about publishing a book with MindStir Media, visit http://mindstirmedia.com or call 800-767-0531.
Media Contact
Company Name: MindStir Media LLC
Contact Person: Jen McNabney
Email: Send Email
Phone: 800-767-0531
Address:1 New Hampshire Ave Suite 125
City: Portsmouth
State: NH
Country: United States
Website: https://mindstirmedia.com/