Incident And Emergency Management Market Size, Share with Focus On Emerging Technologies, Top Countries Data, Top Key Players Update & Forecast 2027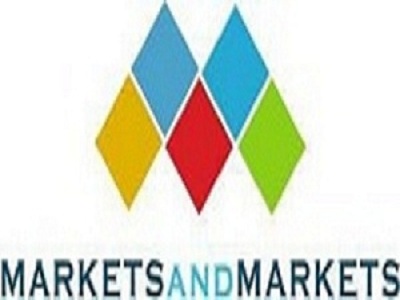 "Honeywell (US), Lockheed Martin (US), Motorola Solutions (US), Siemens (Germany), NEC (Japan), IBM (US), Hexagon (Sweden), Collins Aerospace (US), Esri (US), LTIMindtree (India), Johnson Controls (Ireland), Alert Technologies (US), Everbridge(US), The Response Group (US), Haystax Technology (US), MetricStream (US), BlackBerry (Canada), Eaton (Dublin), Veoci (US), Noggin (Australia), 4C Strategies (Sweden), Resolver (Canada), ARCOS (US), Juvare (US), LogicGate (US), and OnSolve (US)"
Incident and Emergency Management Market by Component (Solutions (Emergency/Mass Notification, Perimeter Intrusion Detection, and Fire and HAZMAT), Services, and Communication Tools and Devices), Vertical and Region – Global Forecast to 2027
MarketsandMarkets forecasts as the global Incident and Emergency Management Market size will grow from an estimated USD 121.4 billion in 2022 to USD 163.6 billion by 2027, at a compound annual growth rate (CAGR) of 6.2%. The increased natural disasters are expected to boost the market. Moreover, disparities in costs of incident and emergency management systems may hinder the market growth.
Download PDF Brochure @ https://www.marketsandmarkets.com/pdfdownloadNew.asp?id=1280
By solution, emergency/mass notification to account for the largest market size during forecast period
The solution includes various software and applications for chats, instant messages, terminal emulators, and file transfer programs for the seamless delivery of notifications and alerts. The emergency/mass notification solution enables organizations to quickly inform the masses in a particular area, building, or commercial installation about the occurrence of an emergency and the most likely action that should be taken. The mass notification system sends alerts through cell phone notifications, apps, emails, and texts to notify the masses individually and reduce the panic and chaos among them. The system can further help propagate messages, advising rescue and relief agencies and law enforcement agencies about the due course of engagement during an emergency. There has been a heightened demand for MNS to protect, alert, and inform people in an emergency. Mass notification systems are designed to protect, alert, and inform resources and people with critical alerts (natural disasters, HAZMAT) when it matters most.
By region, North America to account for the largest market size during forecast period
The global incident and emergency management market is dominated by North America, which is considered the most advanced region in terms of the adoption of advanced incident and emergency management technologies. In recent years, this region has been increasingly exposed to man-made disasters, such as terrorist attacks, strikes and protests, and chemical attacks. These issues have pushed the region to adopt incident and emergency management solutions and services. Post the terrorist attacks; the DoD issued stringent norms related to the installation and management of mass notification systems in industrial enterprises, public installations, and defense installations. Most of the US law enforcement agencies, such as federal agencies, the Marine Corps, the US army, and defense, have deployed mass notification systems for instant intelligent alerts and better and quick response management. Governments are focusing on incidents and emergency management in their countries. For example, the Government of Canada is extending the use of its incident management system Long-Term Care Table mandate, which is also expected to drive the growth of the incident and emergency management market.
Key Players
The major vendors in the incident and emergency management market are Honeywell (US), Lockheed Martin (US), Motorola Solutions (US), Siemens (Germany), NEC (Japan), IBM (US), Hexagon (Sweden), Collins Aerospace (US), Esri (US), LTIMindtree (India), Johnson Controls (Ireland), Alert Technologies (US), Everbridge(US), The Response Group (US), Haystax Technology (US), MetricStream (US), BlackBerry (Canada), Eaton (Dublin), Veoci (US), Noggin (Australia), 4C Strategies (Sweden), Resolver (Canada), ARCOS (US), Juvare (US), LogicGate (US), and OnSolve (US).
Request Sample Pages @ https://www.marketsandmarkets.com/requestsampleNew.asp?id=1280
Honeywell has its presence in the regions of the US and Europe with an employee count of 103,000 worldwide (as of 31st December 2020) and has about 1,250 operational sites across 70 countries. The company is publicly listed on the New York Stock Exchange (NYSE). Honeywell operates through four business operating segments: Performance Materials and Technologies, Aerospace, Honeywell Building Technologies, and Safety and Productivity Solutions. Honeywell offers various products in the incident and emergency management market, such as security management systems, integrated control and safety systems, and instant alerts.
Another important player in the incident and emergency management market is Lockheed Martin. Lockheed Martin is a global security and aerospace company principally engaged in researching, designing, developing, manufacturing, integrating, and sustaining advanced technology systems, products, and services. They also provide a broad range of management, engineering, technical, scientific, logistics, system integration and cybersecurity services. Lockheed Martin has designed a Global Emergency Operations Center (GEOC), which centrally helps its employees and citizens during the time of emergencies.
Media Contact
Company Name: MarketsandMarkets™ Research Private Ltd.
Contact Person: Mr. Aashish Mehra
Email: Send Email
Phone: 18886006441
Address:630 Dundee Road Suite 430
City: Northbrook
State: IL 60062
Country: United States
Website: www.marketsandmarkets.com/Market-Reports/incident-emergency-management-market-1280.html