FlipHTML5 Launches Its PDF to Ebook Converter to Facilitate Ebook Creation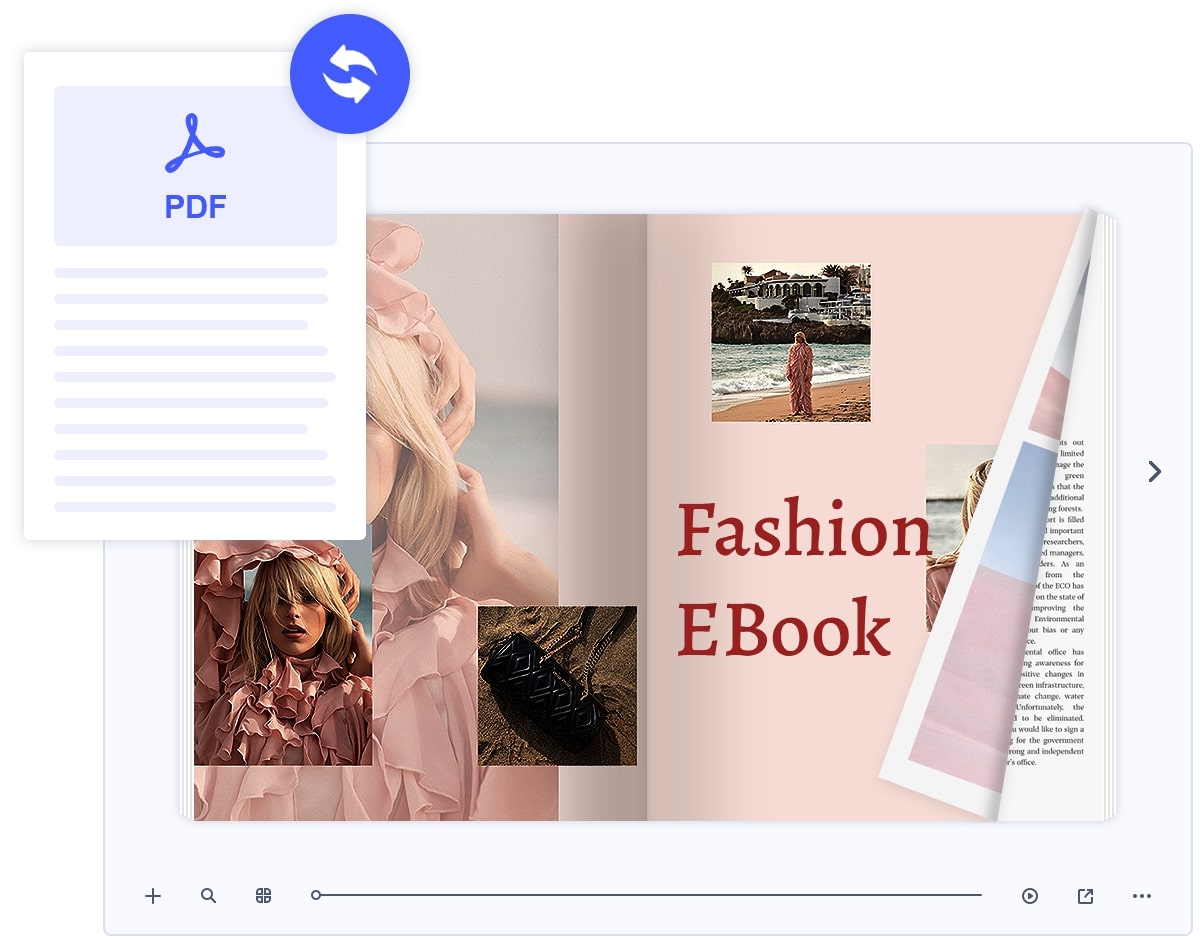 FlipHTML5 PDF to ebook converter helps users shorten the conversion time, transforming a PDF to a flippable ebook in seconds.
Thanks to FlipHTML5 PDF to ebook converter, publishers have access to a convenient user experience that converts PDF files to ebooks quickly, allowing them to focus on writing the content for their books rather than the technical aspects.
There are many advantages for people using ebooks. One can access an ebook across multiple devices from the comfort of their couch, for instance. Content producers need a technology that makes it simple and quick to convert PDF files to ebooks. All of this and more is made possible with FlipHTML5 PDF to ebook converter.
Users of FlipHTML5 PDF to ebook converter can easily convert PDF files into ebooks from their web browsers. It does not require a desktop client. The procedure is rather simple. Publishers upload a PDF file, then wait a few seconds for the platform to convert it into an interactive page-turning ebook. It does not require coding knowledge.
Publishers who use FlipHTML5 PDF to ebook converter may communicate their ideas in a variety of ways. They don't confine their inventiveness to only the written word. Publishers may enhance their ebooks with videos, audio, hyperlinks, and hotspots using the platform's online multimedia editor. From the comfort of their homes, readers may enjoy an immersive reading experience.
Publishers have various online and offline publishing options after using FlipHTML5 PDF to ebook converter. They can download their ebooks in PDF, HTML, and EXE format to their computers for offline reading. Making use of FlipHTML5's web hosting, publishers are able to display many ebooks on a virtual bookshelf for readers to quickly find out their desired ones. Share ebooks with their unique links or QR codes via social media platforms, which provides convenient access for readers.
In a world that is going digital, the publishing industry is no exception. Publishers want their PDF-based ebooks to be easy to find on search engines at the time of publication. With the help of FlipHTML5 PDF to ebook converter's SEO feature, publishers can get their books as much exposure as possible and gain more traffic.
"You need to be close to your audiences no matter where they are," CEO of FlipHTML5, Winston Zhang said, "Use FlipHTML5 PDF to ebook converter to easily optimize your ebook content and share the book online so that audiences can conveniently view it on different devices."
For more information about the FlipHTML5 PDF to ebook converter, please visit FlipHTML5.
About FlipHTML5
FlipHTML5 is a top online publishing platform that helps publishers create and publish eBooks, digital magazines, annual reports and newspapers.
Media Contact
Company Name: FlipHTML5 Software Co., Ltd.
Contact Person: Lailie Tan
Email: Send Email
Phone: 86 020-61972665
Address:Room 1003, 10/F, Tower 1, Lippo Centre, 89 Queensway, Admiralty
City: HongKong
Country: HongKong
Website: https://fliphtml5.com/