A Quality Whodunnit Legal Thriller Novel Ready to Set the Courtroom on Fire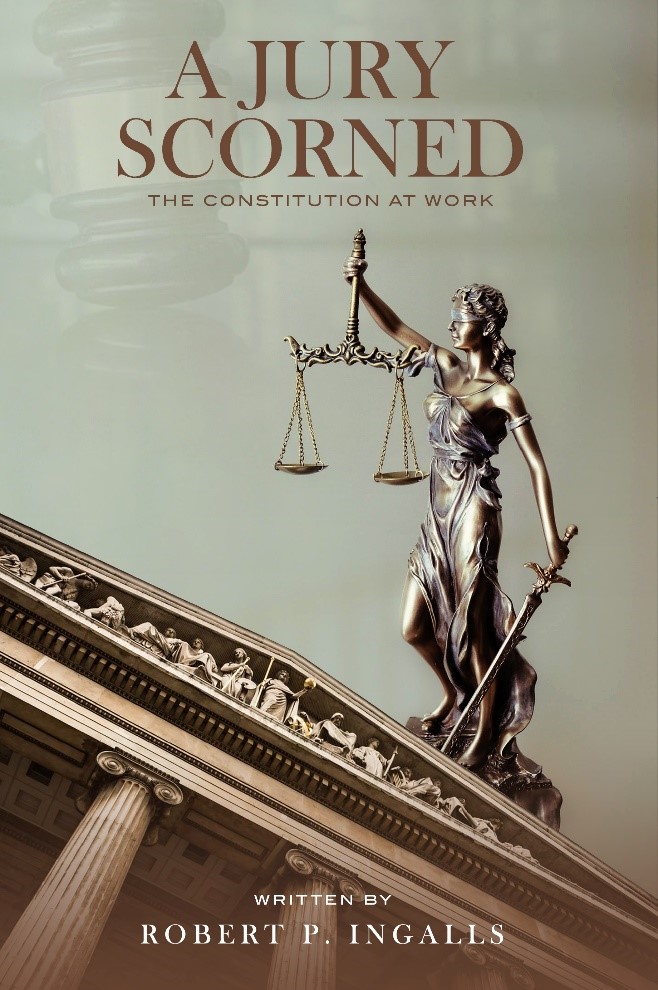 Aptos, California: In A Jury Scorned: White Silk Trilogy, Robert Ingalls might have penned the courtroom drama novel of the century, available both in paperback and eBook formats on Amazon. With a cast of strong lead female characters and unique lawyers, the author invites readers into the scene to solve an emotional and challenging murder mystery. It's a gripping tale of a man found dead in his favorite reclining chair, and twelve jurors who forge through the evidence to ensnare justice.
This explosive novel is driven by character development that handles modern-day social issues and historical challenges. The perplexing whodunnit mystery murder trial is full of suspense and thrill. Events build up, mystery accentuates, and at the end, the audience are left with a lump in their throat, a tear in their eye, yet a smile on their face. The "triumph over evil" theme of A Jury Scornedis what operates a challenge worth accepting.
The author's motivation for writing this story was to make having a female upholding the Constitution of the United States a popular event. In college, both a Communications Class teacher as well as an English instructor suggested that Robert visit Hollywood. There is also a clever play in having garments that travel from one story to the next, which might be fun and engaging for the reader. That is the case in the "White Silk Trilogy", of which A Jury Scored is the first part. No one knows which white silk garment makes it through the entire series until the last chapter of the third book. Appended to the back of this book, "A Jury Scorned," one will find the actual Constitution of the United States of America, along with the Nuremberg Code.
Most murder mysteries are trying to figure out if the person on trial is guilty or not. This book switches it up. The distinguishing element is that the reader strives to figure out if one of the jurors, Emily, committed murder. It's so unique that the readers have called it "exhilarating and tense. In the words of the publishers, BakeMyBook, Robert's book contains "… a valuable [story], and [Robert has] told it well. It's strong, focused, and intense. The characterizations are well drawn and believable."
The book is also available in eBook format on Kobo.
Media Contact
Company Name: Bake My Book
Contact Person: Brie Roffalo
Email: Send Email
Phone: 1-888-208-4739
Address:13151 Emily Rd Ste 200
City: Dallas
State: TX 75240-8989
Country: United States
Website: https://bakemybook.com/