Author's Tranquility Press Promotes J. Stewart's Three Degrees and Gone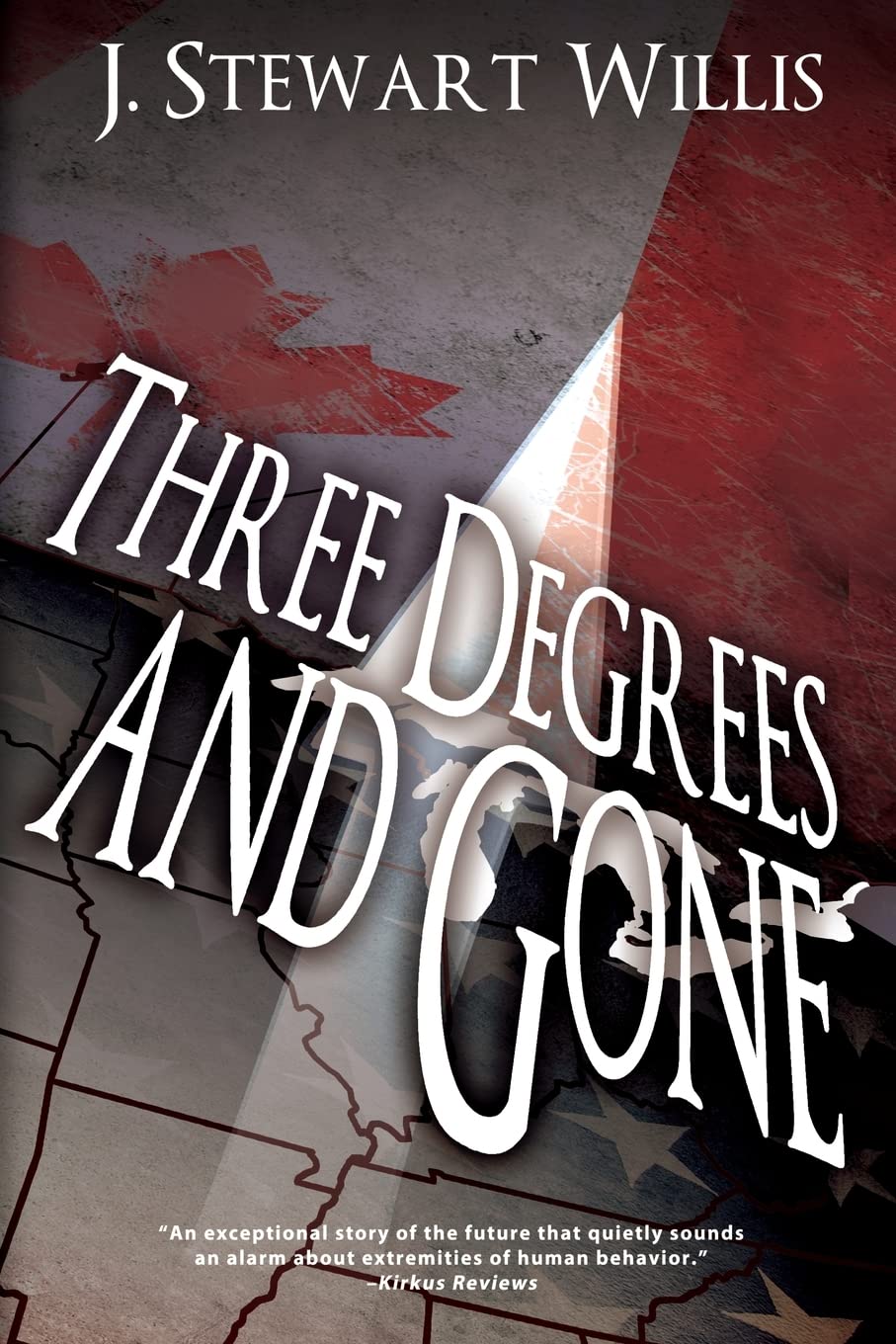 Leading publicity agency, Author's Tranquility Press, collaborates with talented writer, J. Stewart, to promote his book titled "Three Degrees and Gone"
It is the coming together of two great minds in the literary world following the collaboration of Author's Tranquility Press and J. Stewart, a former Professor of Physics at the Military Academy, as he releases his book, Three Degrees and Gone. The book is set in 2087, with the writer looking at the effect of climate change and coastal flooding on the United States from a fictitious yet relatable perspective.
"An exceptional story of the future that quietly sounds an alarm about extremities of human behavior." – Kirkus Reviews.
J. Stewart looks at how the United States transitions into a nation of migrants and tent cities, chronicling the struggles of three family groups and their plight for a better future amid uncertainties in the book. Three Degrees and Gone takes readers through the daring journey of the families as they hire illegal traffickers to take them across the border through the remote parts of the Blackfeet Indian Reservation in Montana and eventually face the unexpected reality after getting to the other side.
Three Degrees and Gone is available on Amazon in audiobook and paperback formats for lovers of fiction.
For further information about Three Degrees and Gone as well as other books published and promoted by Author's Tranquility Press, visit – www.authorstranquilitypress.com.
About J. Stewart Willis
J. Stewart Willis is a graduate of the United States Military Academy and the graduate school of Rensselaer Polytechnic Institute. He served in Taiwan and later as a Signal Officer of the 173rd Airborne Brigade in Vietnam, spending sixteen years as a Professor of Physics at the Military Academy. He retired to work with TRW Inc. as a manager on the Department of Energy's Nuclear Waste Project at Yucca Mountain in Nevada. J. Stewart Willis was also mayor of the Town of Washington, Virginia for nine years.
About Author's Tranquility Press
Author's Tranquility Press is a top publicity agency known for delivering innovative solutions designed to help writers across genres to reach a wider audience. The company combines the use of the latest technologies and the expertise and diverse experience of the team to provide quality, relatable content to as many people as possible, irrespective of their location across the globe.
Media Contact
Company Name: Author's Tranquility Press
Contact Person: Patricia Adams, Marketing Supervisor
Email: Send Email
Phone: (866) 411-8655
Address:239 Richmond Dr
City: Hiram
State: Georgia, 30141
Country: United States
Website: www.authorstranquilitypress.com